January 3rd, 2019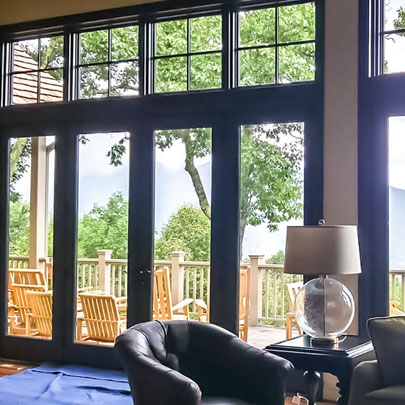 Winter is upon us, and you have to remember that the season affects not only you but also your house. For example, it gets harder to maintain your home's energy-efficiency during cold winter months when you raise the thermostat. The good news is that Frontier Siding & Windows can help you!
We sell both double pane and triple pane windows with multiple low-E glass options with either argon or krypton gas. Don't worry! You don't have to understand what these fancy terms mean—all you need to know is how our high-quality windows can benefit you:
Greater Thermal Efficiency
Our windows use insulated glass units filled with dense and slow-moving gasses that improve thermal performance. Also, our products have resistance to heat flow, which helps keep your home energy-efficient while it's cold outside.
Improved Insulating R-Value
When it comes to windows, there's something called R-Value that measures a material's ability to insulate. How does it work? The higher the R-Value, the better the insulation performance. The windows we sell are nearly 125% more energy-efficient than a standard double-paned unit.
Heat Loss Prevention
Low-E Glass is a technology that makes the window virtually clear and turns its surface into a thermal mirror. It prevents heat loss, so you can lower your thermostat and save on your power bills throughout the chilly winter months.
We hope this blog helps you understand the benefits of installing new multi pane vinyl windows. It's not just a matter of aesthetics but also about making your home more energy-efficient to save you money. If you want to know more about our products, feel free to contact us online or by calling 800-690-8122 in Ponca City, OK or 855-377-8122 in Stillwater, OK.